Short Vac and Vic Falls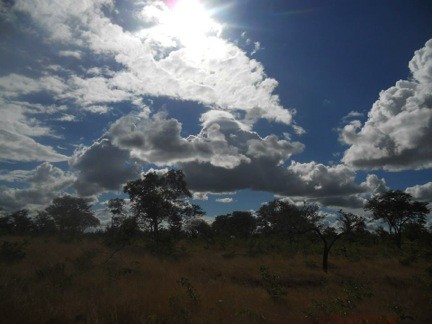 We're halfway through the semester here at the University of Cape Town, and while for American schools that means spring break, for us on the other side of the equator that means "April Break" or "Short Vac" or even still "Spring Break," for those of us who still can't wrap our heads around the reverse seasons.
When given time off in Cape Town, though the allure of the city remains strong, many of us fall prey to the siren song of travel. I was no exception.
Around 5 a.m. on a Thursday, we boarded a plane at Cape Town International Airport to fly through Johannesburg en route to Livingstone, Zambia – home of (half of) the world's largest waterfall, Victoria Falls. A little after noon, we arrived at Jollyboys Backpackers, an incredible hostel with a pool and an awesome "chilled pit" lined with pillows.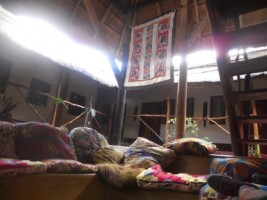 We then went on a walk around the colorful town, where we were offered haircuts, dance lessons and a live chicken.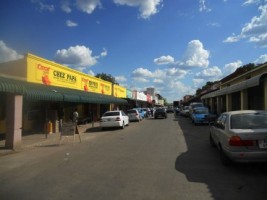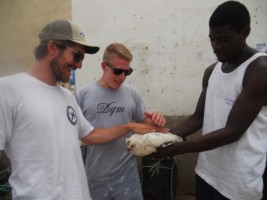 The next day we ventured to the Zambia side of Victoria Falls, which, and I don't say this lightly, was probably the greatest natural wonder I have seen in my life. The spray from the falls feels like nonstop torrential rain.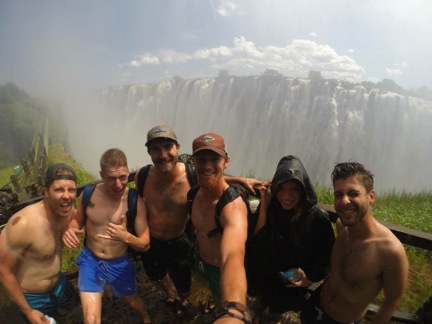 That night we took a sunset cruise down the mighty Zambezi, where elephants and hippos came right up next to our boat.
The next day we walked across the border and into Zimbabwe to get a glimpse at the other half of the falls. The incredible sights from this half quickly topped what was the most amazing view of my life yesterday. Pictures are nothing but an injustice to it, but I'll try.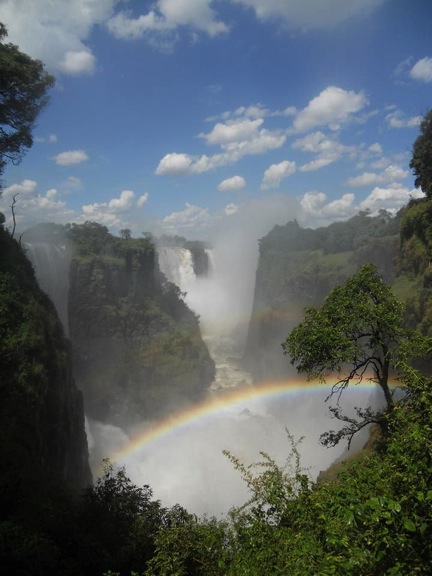 (On a full moon, you can see silver rainbows – so plan your trips accordingly).
After seeing both sides of the falls, we decided to cap off our time in Zambia with a walking safari, where we got up close and personal with some white rhinos (which aren't actually white — it was a misnomer as someone was trying to convey how "wide" the rhinos were).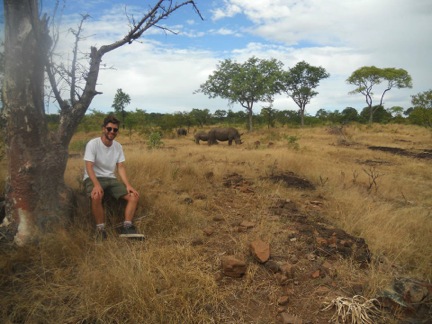 Then we bid farewell to the glorious falls, flew back to Jo'burg and readied ourselves for an east South African road trip.
With stops at the historic Apartheid Museum, the magnificent Drakensberg Mountains, and sunny beaches in Durban, our road trip was filled with constant excitement and wonder, but at the end of it all, we still enjoyed our time in Zambia the best.