Weekend in New Orleans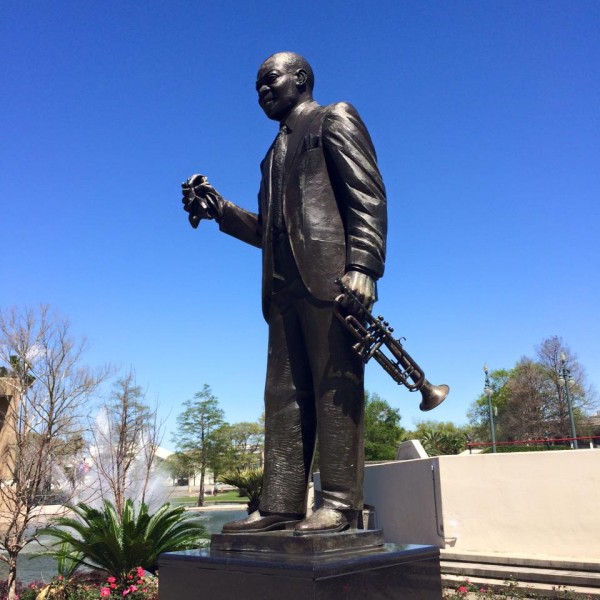 This past weekend I got to head down to New Orleans with the Kenyon Jazz Ensemble to play a few shows in the birthplace of jazz. After an 18-hour ride on a bus (albeit, luxurious) we finally arrived in the Crescent City. With the warm Louisiana sun helping us recover from another Ohio winter, we made our way into the city in search of excitement.
As a city, New Orleans hits you right in the face. Our hotel was right next to the French Quarter, and there was constantly a mass of music, people and food, all flung out into the streets. It's a bit overwhelming at first, but definitely fun.
It's hard to say which I preferred more between the food and the music. Pretty much every block had performers out on the sidewalk, and nearly every bar and restaurant had an occupied stage. The streets were dominated by huge brass bands that wailed down the alleyways and drew crowds big enough to obstruct traffic. Inside, blues and ragtime reigned supreme, though there were dozens of other sounds that I would not be able to justly classify.
The food really blew me away. The cuisine really caters to my tastes (namely, spicy things and shellfish) so I ate my way through the weekend, devouring all the po'boys, muffulettas, gumbo, jambalaya and anything else I could get my hands on. Here's a picture of my typical breakfast:
I'm kidding. This was the spread at a party hosted by a Kenyon alumnus who generously invited us all to his house. I'll respect his privacy but give him a big "thank you!" He also taught us the proper way to eat crawfish, which was probably a mistake because then we went on to eat nearly that whole table's worth.
In all the rush of food and music we almost forgot the reason for being there in the first place: to play! We gave two performances: one adjudicated, small concert in the hotel and another one outside, down by the river. We boasted a swinging, five-song set list and played well outside, despite the wind constantly threatening to send our papers careening into the Mississippi. My personal favorite was a Thad Jones song called "Backbone."
It was inspiring to see such killing bands from all over the country come together and appreciate a music that too often goes unappreciated. We finished off our trip with a dinner cruise along the Steamboat Natchez and with Professor Ted Buehrer '91, the director of the band, taking out the seniors for a celebratory drink afterward. The next morning we made our pilgrimage to Congo Square, the real birthplace of jazz, and paid our respects before boarding the bus once more for Gambier.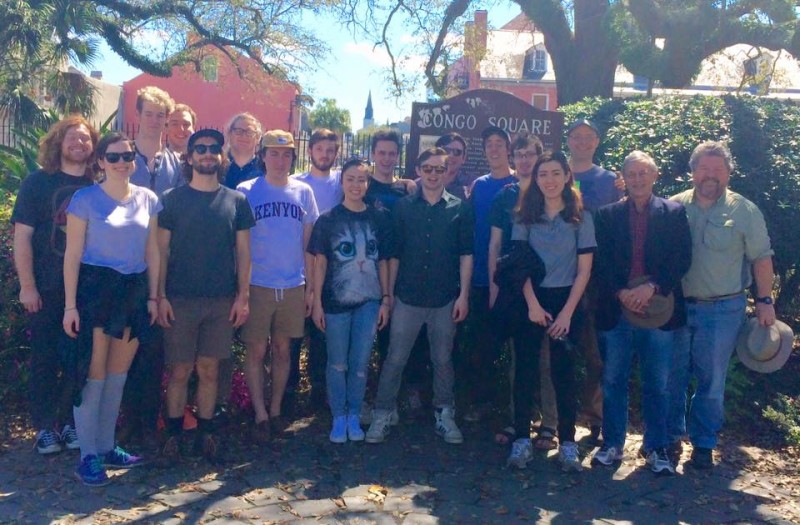 The jazz ensemble's pilgrimage to Congo Square

Related:
Masters of Jazz: Kenyon's jazz ensemble takes the stage in New Orleans