Journey to the Past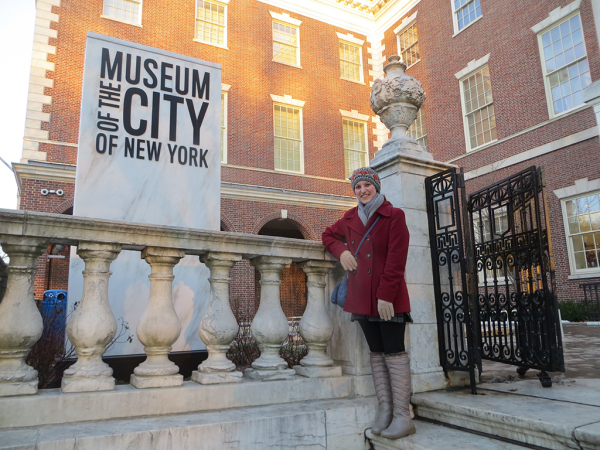 Back in the fall I wrote a post reflecting on the production I directed as part of my Senior Exercise for my drama major. Now, here comes the sequel: a look at my Senior Exercise project in history, the other half of my double major.
In the history department the Senior Exercise takes the form of an extensive research project stretching throughout most of the school year. As I write this, I have just completed the final phase of my project: submitting a 35-page research paper and discussing it with department faculty. But the journey began last summer…
Choosing a Topic
Senior history majors are asked to submit a rough draft of their research proposal at the beginning of fall semester, so I wanted to have an idea of my topic by time I returned to campus for the fall. My topic of concentration within the history department is that of women and gender history, which had allowed me to take courses covering a diverse range of geographic regions and time periods. This left my options for a research subject fairly wide open.
I'd done several previous papers involving women's activist organizations in the first half of the 20th century and was interested to explore that general category further, but I had yet to zero in on a specific focus when I happened to be watching the Tony Awards broadcast with my family. A brief historical montage mentioned that the American Theatre Wing, one of the organizations which co-produces the show, had begun as a relief organization run by the women of the American theater during World War II. I was immediately intrigued, since this organization combined several of my historical interests with my love of theater, and made a mental note to look into it.
Senior Seminar
One of the main factors that led me to pursue the wartime work of the American Theatre Wing as my Senior Exercise topic was the discovery that very little academic work had been done on the topic. I enjoy diving into primary sources that have not been already been analyzed by many other historians and this very specific topic provided the exciting opportunity to contribute new, original research to the field.
Early on I found one dissertation about the history of the Wing, which served as a helpful guide to finding out what types of primary sources were available. I was able to access extensive New York Times coverage from the war years online, so newspaper articles became important sources for the early drafts I wrote for my senior seminar during the fall semester. I knew that I would eventually need a greater diversity of primary sources, so I began reaching out to New York City libraries and museums about their collections.
On-Site Research
Since I live in northern New Jersey when not at Kenyon, I was fortunate to have the opportunity to schedule archive visits in New York during my time home over winter break. I ended up spending one day at the Museum of the City of New York and several afternoons in the New York Public Library for the Performing Arts. At these two sites I was able to access an incredible assortment of relevant documents, such as personal correspondence and meeting minutes, which have yet to be digitized. Sometimes it was a bit of a treasure hunt to find the materials I needed, since sets of papers might be split up into all different collections depending on when and by whom they had been given to the museum or library. In order to maximize my limited time in the archives, I took lots of photos so that I would be able read relevant documents in more depth later.
Final Presentations
After returning to Kenyon in January, I worked to prepare my research for three different types of presentations. First, just a week after returning to campus, I had the opportunity to give a short oral presentation of my topic at the history department's annual Senior Majors' Research Conference. For the next month, I worked to incorporate the new material I had found in the archives into the final draft of my written research paper. History majors turn in a 25-page version of their papers at the end of the senior seminar in the fall, which they must then expand to a 35-page paper for the final spring deadline. After returning from spring break, I have recently completed the final phase of my project in the form of an oral interview, during which I discussed my paper and research process with two professors in the history department.
The Senior Exercise for history majors at Kenyon is a rather lengthy process, but I've really enjoyed having the time to pursue more in-depth and at times on-site research into a subject that interests me on many levels. And to think that I initially came across my topic from something I was watching with my family while on summer vacation!