Lorde and Ladies!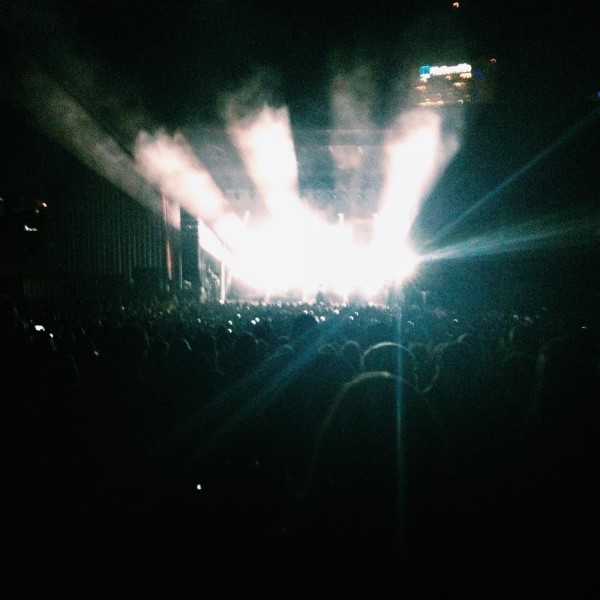 One of my fears about coming to Kenyon was that I would feel "imprisoned" on this hill for months at a time until I could reach civilization again. While I weirdly came to love the community that you build by isolating yourself in Wiggin Street Coffee or roaming the bookstore, getting off campus is just as common. While I've been to many-a-concert at The Horn on campus, this was my first time jetting off to Columbus to see a big name.
And it was absolutely worth the drive and the times my GPS got confused and I had to make some super-quick highway exits. There was some classic Lorde dancing, and when she sang "Ribs" we all collectively lost it in a super chilled out cool way because we were at a Lorde concert so obviously we had to be COOL.
Some other highlights:
Jeni's ice cream booth???
Pizza by da slice
$6 cocktails (my sister DD-ed back to Kenyon)
Confetti with Lorde's face on it that I stole FISTFULS OF
We were seated on a blanket outside on a grass hill, so I don't have any better pictures than the one above, but there's some metaphor about technology and youth and ~memoriez~ in there. I'm just too lazy to find it.